Regular price
$45.00 USD
Sale price
$29.00 USD
Unit price
per
Sale
Sold out
Clean efficiently, effectively 💫
⚡️ Clean in Seconds
✨ Effortless Stain Removal
🌊 Waterproof Design
🔄 Multiple Brush Heads
RapidScrub

 - Cleaner Kitchen, Healthier Lifestyle
Are you tired of the endless chore of dishwashing, leaving your hands wrinkled and soaked? Say goodbye to dirty dishes and wet hands with RapidScrub! Our innovative device transforms dish cleaning into a hassle-free and enjoyable task.
So what's RapidScrub?
The RapidScrub is a game-changer in the world of kitchen cleaning. With its powerful and efficient scrubbing action, you can effortlessly remove stubborn stains, grease, and grime from your dishes, pots, and pans. 
NO NEED TO TOUCH DIRTY SPONGES ANYMORE !
(This is an image of skin tissues on your hands after 12 months of daily exposure to dish soap.)
Key Features:
High-Powered Scrubbing Action:
 The RapidScrub provides high-speed, thorough scrubbing, ensuring even the toughest stains vanish with ease.
Hands-Free Cleaning:
 No more messy and wet hands. The RapidScrub keeps your hands dry while doing all the hard work, making dishwashing a breeze.
Interchangeable Scrubber Heads:
 Customize your cleaning experience with our selection of scrubber heads designed for different types of dishes and surfaces.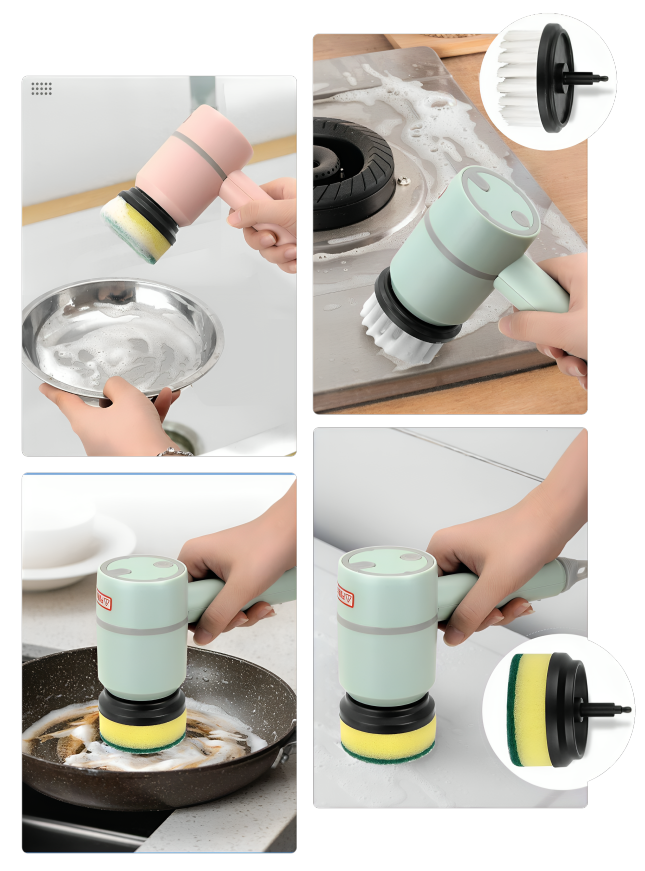 PACKAGE WILL INCLUDE:
- 1 RapidScrub.
- 1 USB Charger.
- 1 Complementary Brush Head.
- 1 User Manual.
Free Shipping

Easy Returns

Secure Checkout
How it works?

Just power it up, glide over dirty dishes, and let the high-speed rotations and powerful bristles do the hard work for you. The result? Sparkling clean plates without the effort.
Our Guarantee

We're confident in the power of RapidScrub. If you're not thrilled with the effortless cleaning it provides, we offer a hassle-free money-back guarantee – because your satisfaction is our priority.
Shipping Policy

Enjoy the convenience of free delivery! We provide complimentary shipping for our RapidScrub, ensuring that the joy of hassle-free cleaning comes with the added perk of no additional delivery costs.
View full details